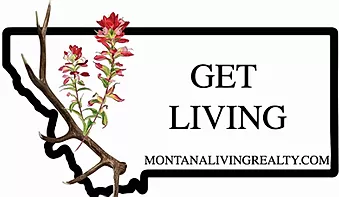 Welcome to Montana Living Realty. We value family, friendships and have a deep passion for working hard for our clients. Your experience with us is our priority. Our team will work along side you; together we will achieve your goals. We are honored to work with you & greatly appreciate your business, referrals & continued support as we continue to partner with our local communities as well as past, present & future clients. 
Jessica Hedges began her career in real estate in 2010; earning her Supervising Broker endorsement in 2012 and opening Montana Living Realty in 2018. As a Supervising Broker & Owner Jessica is passionate about supporting, guiding & making the real estate transition smooth for all her clients. Known as being honest, up front, a hard worker & always doing what is right. Jessica prides herself and her team that they each represent every client with honesty & integrity.  
 
Chris Yamamoto is no stranger to Montana, he was born-raised in the Rockies a resident of Montana for over 30 years.  After 20 years as a successful Executive in Sales and Marketing, he left the corporate world as an avid fisherman for a life outside, in this beautiful state we call home.
Originally from Sitka, Alaska, Janice moved to Browning, Montana in 2007. 
Before becoming a REALTOR®, Janice worked in the healthcare field for over 15 years delivering public health programs throughout southeast Alaska's many island communities. 
As a licensed REALTOR®, Janice's caring nature and experience serves her clients well, whether your family is looking for a new home or you want to sell your home. Janice takes a direct, hands on approach with each client, hoping to build a long-term relationship with each family.